Two leaders at Firestone Liberia have been selected to present during the Diversity Equity and Inclusion (DE&I) Symposium to be held March 24 and 25, 2022, in Monrovia, Liberia.
Marion N. Wreh-Socree, director of Human Resources and Social Services, and Louise Ceasar, manager of Community Affairs, will share their journey to success in the workplace with the intent to inspire women to strive for excellence in their careers and in life.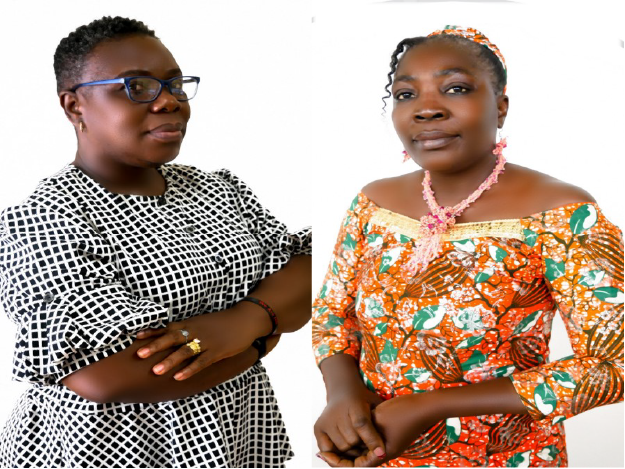 Marion N. Wreh-Socree, Director of Human Resources and Social Services, Firestone Liberia on the left and Louise Ceasar, Manager for Community Affairs, Firestone Liberia on the right.
The symposium is organized and sponsored by the College of West Africa Alumni Association, USA, the second oldest educational institution in Liberia. The mission of the DE&I symposium is to advance an inclusive culture where students learn to work together with dignity and respect.
The symposium, which will bring together a variety of speakers, presenters and panelists from private industry, academia and the nonprofit space, will celebrate women in leadership in Liberia by highlighting and providing a platform for Liberian women in leadership roles to share their unique journeys to success
"Beyond working to ensure a safe space for all women on our concession, Firestone Liberia is actively promoting career opportunities for women throughout our operations. A third of all teachers in the Firestone Liberia school system, and approximately 20 percent of Firestone Liberia's management employees are female. We employ women in positions such as mechanics, heavy equipment operators, bud-grafting technicians, teachers, nurses, doctors, superintendents, supervisors, managers and directors," said Don Darden, general manager, Firestone Liberia.
The keynote speaker for the symposium will be Brenda Brewer Moore of the Kid's Education Engagement Project. Other presenters featured at the event will include
Harbelda J. Williams (Brussels Airlines), Gbomai L. Bestman, (EgyptAir Airlines), Ethel Knuckles (International Bank Liberia Ltd), and Hon. Dr. Rosana GDH Schaack, (Representative Rivercess County and Chair of the House Committee on Gender Equity, Child Development and Social Services and chairperson of Women's Legislative Caucus of Liberia).