Seven schools within the Firestone Liberia School System recently participated in a one-day science and engineering project competition, with the Division 10 School emerging as this year's winner.
The annual event for all junior and senior high school students in the Firestone Liberia School System is intended to showcase innovative ideas through a science and engineering teamwork competition.The panel of judges, which included Alpha Jalo, Electrical Services Manager; Wokolo Kollie, Engineering Department Superintendent; and David Carl, Environmental Services Superintendent, reviewed the competition projects on the basis of creativity, design and methodology.

Marion Wreh-Socree, Firestone Liberia's Director for Human Resources and Social Services spoke during the event. "I want to thank you for your creative and innovative efforts in this year's competition. This is a clear demonstration of the value Firestone Liberia attaches to diversifying knowledge in our Schools. I look forward to seeing more of such from our students in the future,'' said Marion.

The students made creative use of a number of items in the construction of their electrification projects, including razor blades to make solar panel plates, and cardboard cartons, aluminium foil, batteries and wiring to complete the structures.

"I want to be an engineer in the future, and practical learning experiences like this will go a long way in preparing me to pursue my career path,'' said Peter Kollie, a member of the winning School from Division 10.
David M. Kollie,  a science teacher in the Firestone Liberia School System, was one of the faculty members who worked with the students to support this year's competition.
"We want to thank the management of Firestone Liberia, and specifically the Department of Education, for organizing this competition. Clearly, the students were excited to see whether or not their respective projects would be among the very best in the competition. We intend to improve on the competition next academic year by adding even more emphasis on innovation. I join the students in saying thank you for making this opportunity possible, Firestone Liberia," David said.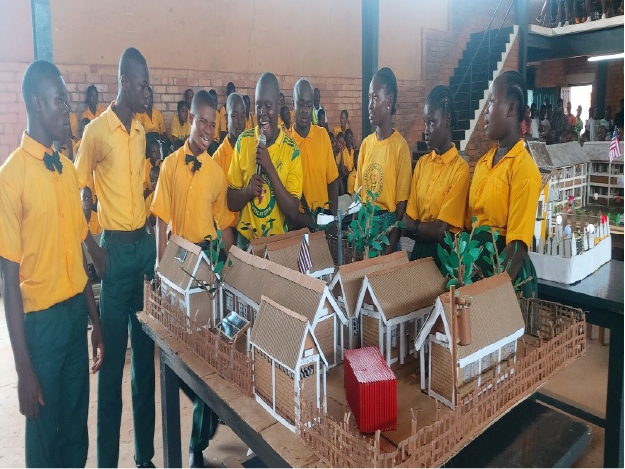 Students of Division 10 displaying the winning project at this year's competition.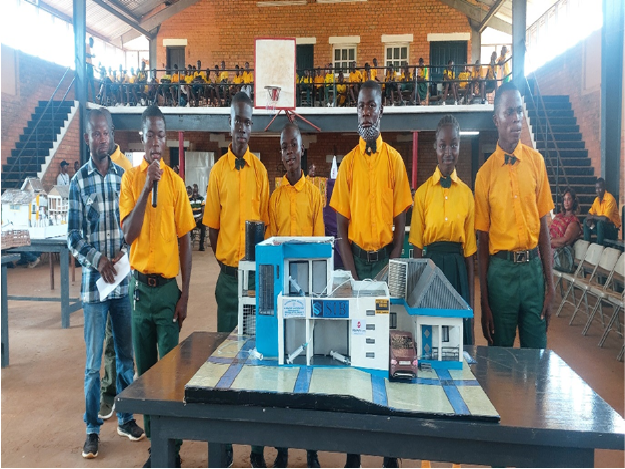 Second place winners from Division 44 demonstrating their project at the competition.