Twenty-one students and seven Instructors of the Heritage International Leadership Academy (HILA) were hosted by Firestone Liberia for a guided tour of the operations.
The students and instructors visited Firestone for an interactive session which included a tapping demonstration. At the nursery, the students learned about grafting and the selection of grafting specimens that are tested for success.
Student Richael Amour Sendolo shared her experience. ''I learned how rubber trees are grown out of small seeds. For me, that was amazing because at first, I would not have known that these trees could grow from such seeds," she said.
"I am leaving from here with the knowledge of how rubber trees are tapped, how many trees are tapped a day and how the latex flows out of the trees. This is a lifetime opportunity provided us by Firestone Liberia. We only hear about these companies and what they are engaged with but seeing for myself is great deal," said student Arcindi Nowan.
The visit by Heritage International Leadership Academy is one of several visits to Firestone by learning institutions in Liberia aimed at getting first-hand knowledge of the company's processes.
"It was an extremely informative trip, and the students learned so much about the rubber process. The highlight was seeing how latex coagulates and drains after acid is added, a view of the actual cup lump, and the actual tapping of the rubber tree. The Firestone team was so professional, and the students won't stop talking about today's experience," said Madame Andrea Morris, principal of the Heritage International Academy.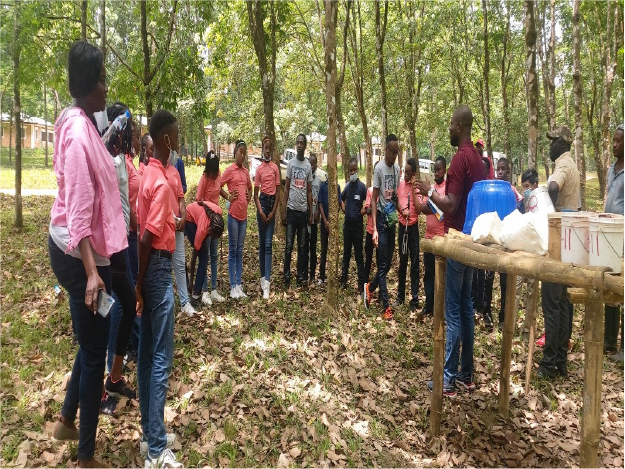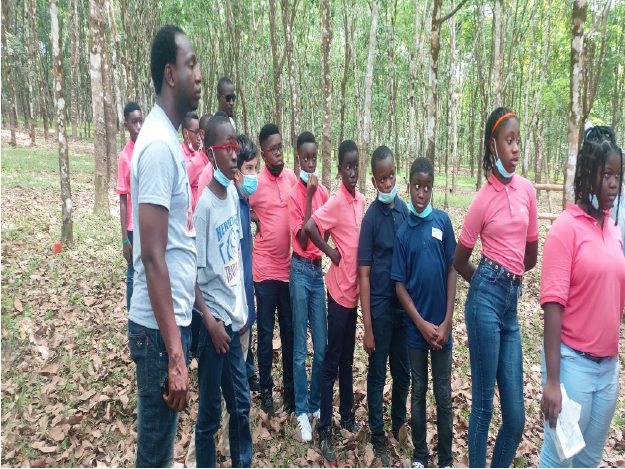 Students of the Heritage International Academy viewing a tapping demo at Firestone Liberia