Firestone Liberia recently hosted students of the Elizabeth Mulbah Institute from Dwazon, lower Margibi County. During the visit, the students had the opportunity to experience firsthand certain segments of the company's operation, including a business overview, tapping demonstration, tour of company divisions, and a visit to the nursery facility where they witnessed a clone-graphing presentation.
The group of approximately 50 students, through a request to Firestone Liberia by the school's administration, were given an opportunity to see how one of Liberia's oldest company's, and the word's largest contiguous natural rubber producing operation, functions.
The students had the chance to ask questions about activities on the farm and were educated on how rubber is planted, tapped and processed. Certain students on the tour were designated to report on their experiences to their classmates.
"When I was told that we were coming to Firestone Liberia, I was so excited. My favorite experience was seeing the latex coming out of the tree into a cup and being placed on the scale." said 11-year-old Maucinda Davis, grade six.
Fourteen-year-old Queenella Teebar, grade ten, explained "This trip for me was quite exciting. This is my first visit to Firestone Liberia after hearing about it a lot. I had no idea what happens here. I have visited other places, but not a place like this. The best part for me during the trip to the nursery was the commitment I saw from the workers to get the job done."
Vice Principal for Instruction, Mr. Adolphus Nuah, accompanied the students and thanked Firestone Liberia on behalf of the institution for giving the students an opportunity to tour and see the facility.
"I must commend Firestone Liberia for affording us the opportunity to learn practical examples of what we teach in school, and I hope this will not be our last visit here. I was most amazed by my visit to the nursery. This trip was rewarding not only for the students, but also for the instructors," said Adolphus Nuah, Vice-Principal for Instruction.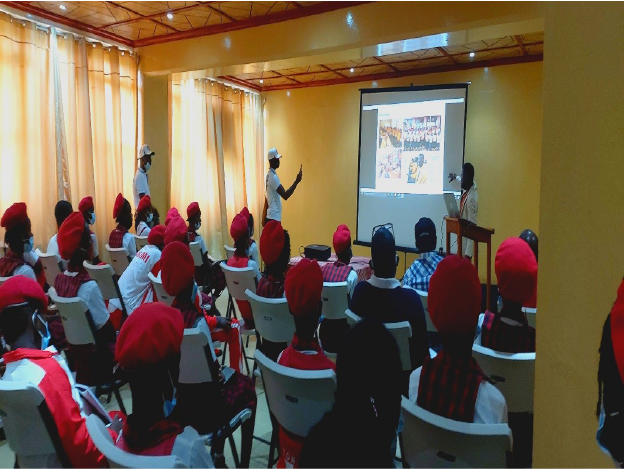 Firestone Liberia's Communications Manager Patrick Honnah provides a company overview presentation to the students.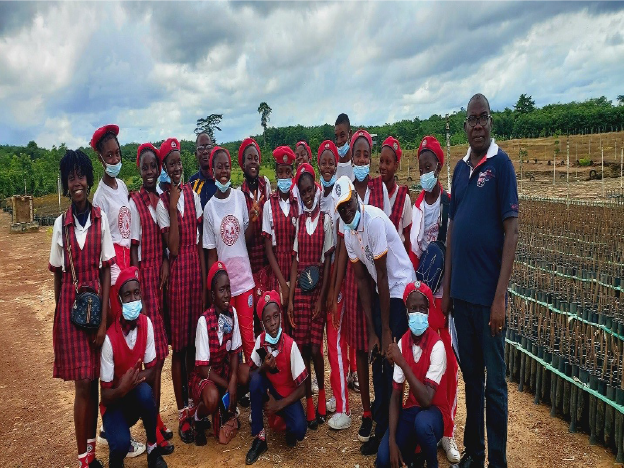 Students of the Elizabeth Sele-Mulbah Institute visiting the Firestone Liberia Nursery.