Firestone Liberia communities honor World Cleanup Day by volunteering and cleaning up their communities.
Residents and Firestone Liberia teammates efforts align with the Bridgestone E8 Commitment through their positive contributions to society and preservation of the environment for future generations.
Firestone Liberia communities have commemorated the observance of World Cleanup Day with cleanups and spreading information about the health benefits of clean surroundings. World Cleanup Day is an annual global social action day recognized every year on the third Saturday of September, aimed at combating solid waste problems, including litter cleanup and waste-mapping activities.
As part of this year's observance, Residents of Pottville-Division 45, Telmeh Community-Division 2, Boxingville-Division 42 and Cornerwest-Division 40 voluntarily took up brooms, shovels, hoes and other materials to clean their surroundings in observance of the day. Community Leaders also participated in radio programs organized on the Voice of Firestone Radio geared toward rallying different communities into action. 
"This day is very meaningful for our communities because it reminds us to always keep our surroundings clean," said Junior Gassamah, community chairman of Telmeh Community, Division Two. "When our communities are dirty, people get sick, and the best way to prevent sickness is to keep our communities clean." 
World Cleanup Day comes on the heels of the second quarter Hamper Awards at Firestone Liberia. Hamper Awards are given to communities within the concession for outstanding cleanliness. Winning communities also receive prizes, promoting healthy competition between residents. Days like World Cleanup Day function as a reminder and as an extension of these quarterly awards by increasing awareness of the health benefits of proper waste disposal.
"Firestone Liberia is proud of its residents," said Louise Ceasar, manager, Community Affairs, Firestone Liberia. "Be assured, Firestone is available to assist whenever you call on us. It is paramount to continue the education on proper solid waste within the different communities."
Solid waste from various communities is disposed at designated land fill site in division nine that is approved by Liberia's Environmental Protection Agency. Firestone Liberia's community affairs department provided support by raising awareness on the importance of promoting hygiene within various communities. 
'We have a team from the water and sanitation department responsible to visit these communities to collect garbage for disposal at an approved site in division nine. In the operational areas, there are two separate waste containers to dispose of plastic and other trash. Additionally, we have a teammate who usually moves along public roads with a wheelbarrow to collect trash tossed from vehicles or other commuters." Louise Ceasar, Community Affairs Manager.     
The efforts made by Firestone Liberia teammates and the residents that participated in World Cleanup Day align with the Bridgestone E8 Commitment through their positive contributions to society and preservation of the environment for future generations.
Some community members of Cornerwest-Division 40 in Firestone actively involved in the general clean-up exercises on World Cleanup Day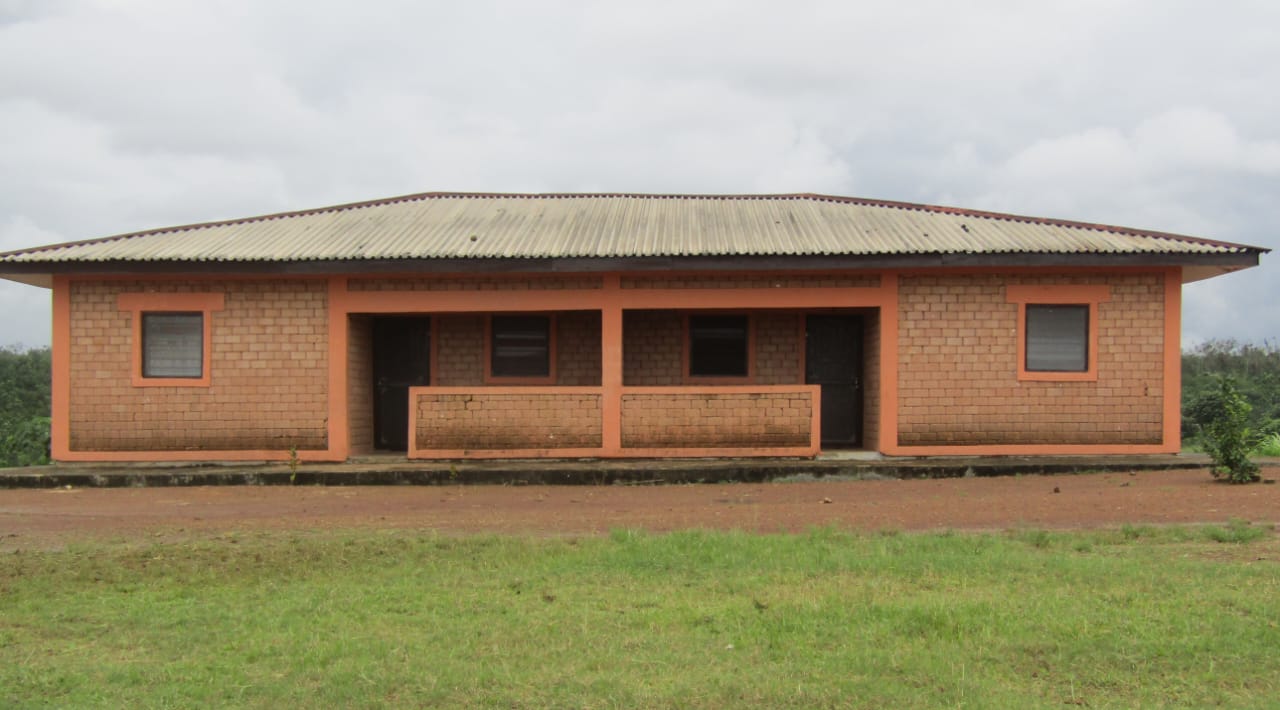 A partial view of one of the homes in the Boxingville-Division 42 community after the cleanup exercise