Firestone Liberia recently awarded scholarships to 20 Liberian high school graduates to further their education at different universities in Liberia. The scholarship program is a key component of the company's education system, benefiting 129 high school graduates in Liberia since its inception in 2009. 
Firestone Liberia invests approximately USD$150,000 a year on the scholarship program. Scholarships are open to students scoring the highest averages at Firestone Liberia schools, including children of the company's teammates. Other high school graduates outside the Firestone Liberia concession area have also benefitted from the scholarship program. 
This year, 20 students were selected after a highly competitive vetting process by Firestone Liberia's education department. The scholarship program covers full cost of university tuition, and includes a monthly stipend, giving recipients the ability to concentrate all efforts on their studies. 
Zinnah Vankeh, one of this year's scholarship recipients will study to obtain a Bachelor's in Science in Environmental Sciences at the Cuttington University in Bong County, central Liberia. Zinnah says that being awarded the prestigious scholarship will enable him to improve his living condition and deliver his family from poor living standards. 
"Upon my graduation from the Cuttington University, I wish to be afforded the opportunity to give back to Firestone as a token of my gratitude," said Vankeh. "I also wish to give back to my Liberian community that so desperately needs competent young people. I am pleased to benefit from this opportunity."
Since its inception in 2009, Firestone Liberia's scholarship program has produced many accomplished Liberians, some of whom have gone on to pursue post graduate studies. Others have well-paid jobs at various places of work in Liberia and places abroad. 
Emmanuel Kolleh is one of the first scholarship recipients and is now a senior purchaser in Firestone Liberia's Procurement and Logistics Department. 
"I am a proud product of this program," said Kolleh. "Today, I work at Firestone Liberia procuring products for the company's operations. The scholarship was very instrumental to my success." 
Precious Tokpah and Jimmy Karbah, two other scholarship recipients, will be continuing their studies at Stella Maris and Cuttington University for the upcoming school year. Both graduates are currently pursuing their dreams of training as certified Environmentalists. 
"For me, the scholarship has been a life-changing opportunity," said Tokpah. "I remember after graduating from the Firestone Senior High School, a year later, my mother was a part of a group of employees who were redundant in 2019. But I knew that my school was secured because, Firestone had my back and was going to pay my school fees."
"At one point, my father told me that if I left Firestone High School without being among the students who will be awarded scholarships, he wouldn't afford to send me to college," said Karbah. "I have never forgotten those words from my father, so I studied hard to distinguish myself."  
By providing students with opportunities for higher learning, Firestone Liberia's scholarship program is a representation of the values 'Emotion' and 'Empowerment,' two of the eight that make up the Bridgestone E8 Commitment.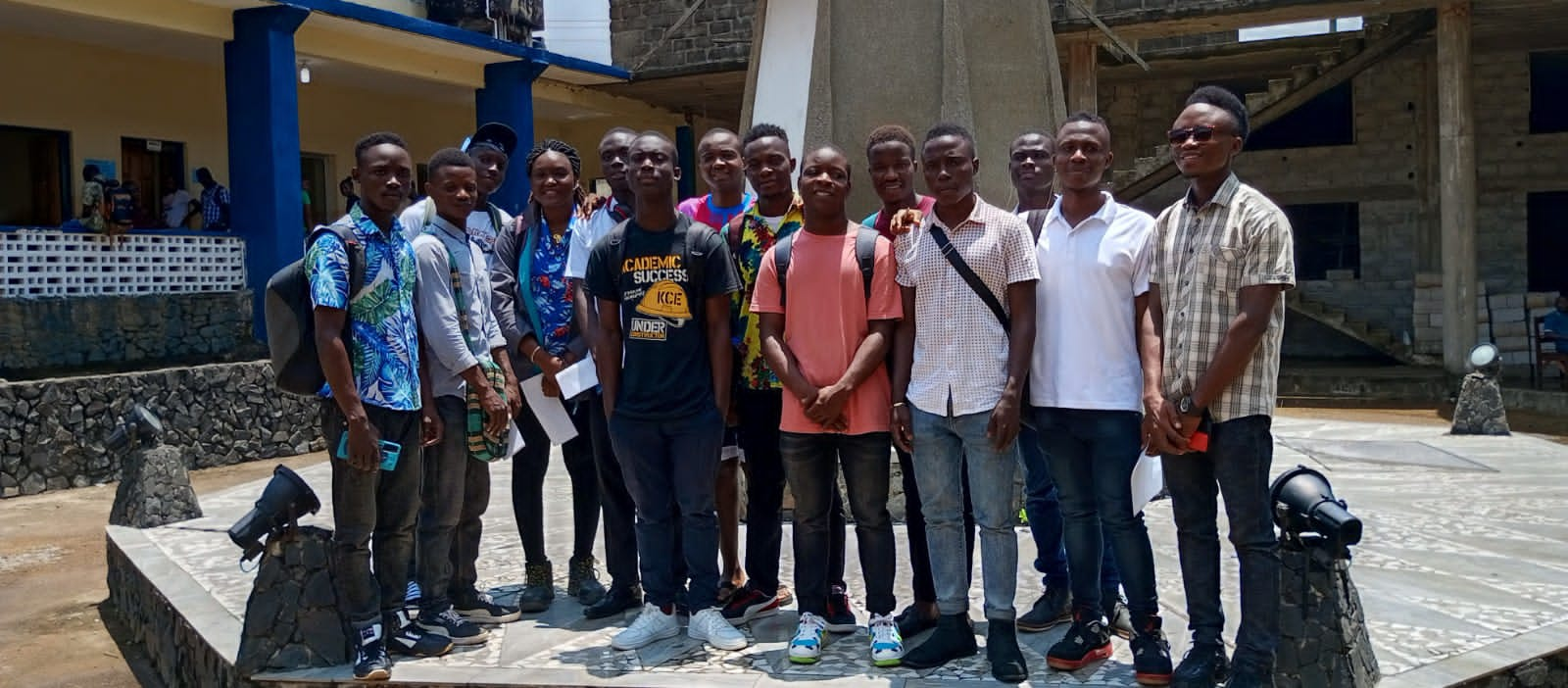 Recipients of Firestone Liberia's 2021/2022 scholarship program gather on the campus of Stella Maris University in Monrovia