Firestone Liberia has welcomed the initial success of six budwood nurseries established in 2016 to help local farmers improve their yields.
The budwood nursery program supplies local farmers with budded plants from specialized nurseries in which cuttings from strong parent plants are grafted onto seedlings. This allows farmers to grow high-yielding, wind- and disease- resistant new plants.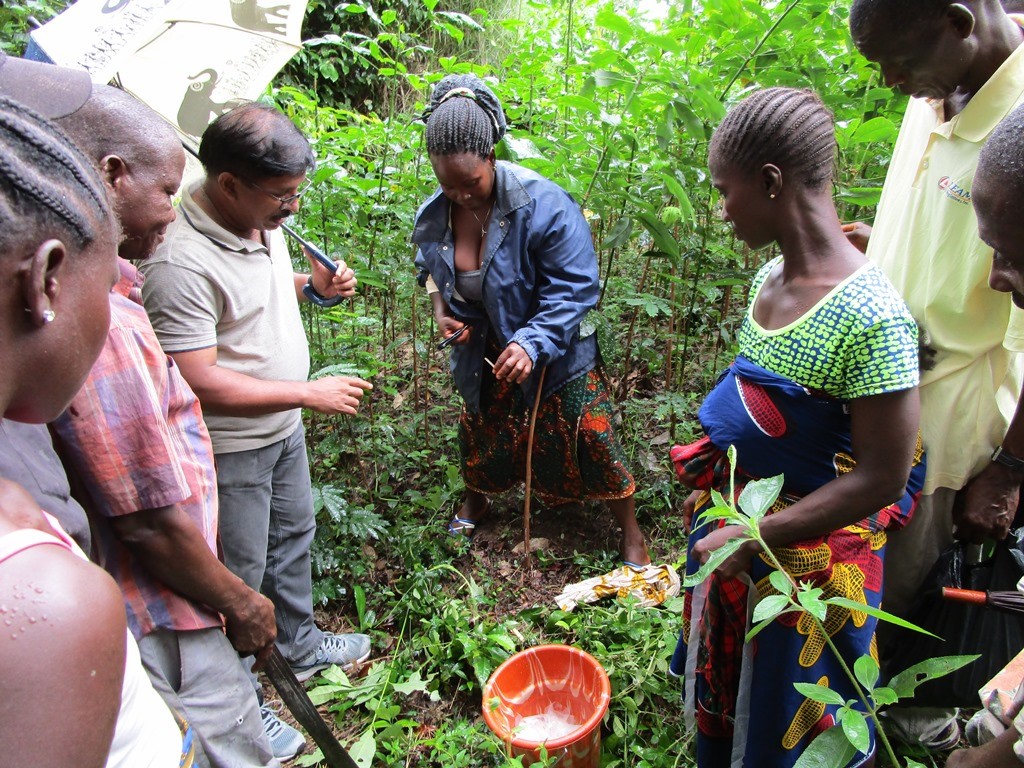 Nirmal Paily, Manager of Firestone's Farm Advisory Services conducting a workshop with local farmers.Firestone Liberia supplies local farmers with budded plants, together with the necessary training and supervision with planting. All farm supplies are provided at cost to farmers through Firestone Liberia's Farm Store. The company is also currently working with the Rubber Planters Association of Liberia and the Rubber Development Fund in establishing more bud wood nurseries in Liberia.
This program is one of the ways that Firestone Liberia continues to invest in the county's local farmers, and the Liberian natural rubber industry as a whole. A key pillar of this effort is the consistent purchase of local farmers' rubber, at a fair price, despite the global slump in the rubber price. Most other buyers of rubber in Liberia have stopped purchasing rubber in the Liberian market.
The company has also been conducting extensive, free workshops in natural rubber cultivation and processing since August 2015, and provides ad hoc advice and training when farmers have problems on their farms, such as diseased plants.
"Improving the productivity of local farms and imparting the necessary training and skills to farmers and their work force will generate employment and result in considerable improvement of the livelihood of people in the country's interior," says Patrick Rodrigo, Director for Operations.
Firestone Liberia General Manager, Don Darden, adds that "The Rubber industry is one of the pillars of the Liberian economy. It is the highest employment industry in the country. Our assistance to the farmers enables them to be more profitable and help to sustain this vital national industry."